Situated Design
Avans University of Applied Sciences
Master
En 's-Hertogenbosch (Netherlands)
*Precio estimado
Importe original en EUR:
2.168 €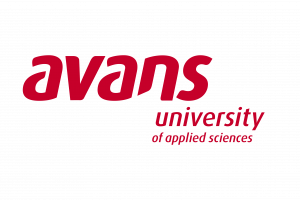 Descripción
Tipología

Master

Lugar

's-hertogenbosch (Netherlands)
Duración

2

Inicio

Septiembre
During this two-year Master programme, students from various disciplines learn how to provide meaning to the world outside of the studio. In an interdisciplinary learning environment, students will explore how to take environmental, social, cultural and political factors as the basis for design processes.
Información importante
¿Qué objetivos tiene esta formación?: In an interdisciplinary learning environment, students will explore how to take environmental, social, cultural and political factors as the basis for design processes.

¿Esta formación es para mi?: Graduate students

Requisitos: Admission Procedure The Master Institute of Visual Cultures will only consider full application dossiers. Your application dossier must be written in English and consists of the following: Curriculum Vitae (max 2A4) Portfolio (document or portfolio website) Artistic Statement (written only, min. 1A4) Research Proposal Full personal study plan with a formulated research question, a theoretic framework & practice-led perspective
Sedes y fechas disponibles
's-Hertogenbosch (Netherlands)
Ver mapa
Onderwijsboulevard 215 5223, 5223
comienzo
Septiembre
Inscripciones abiertas
Materias
Design

Design techniques

Illustrator

Social Skills

Creative

Communication

Social

Story Telling

Design and Simulation Tools

Design new technologies
Temario
How can we create a future that is something else, another kind of world, one that we would like to live in?
This question lies at the heart of our master programmes. Our highly ambitious and versatile institution is currently in a stage of development and growth. The expanded pedagogical scope of the MIVC programmes has created new opportunities for interdisciplinarity and co-research across our master pathways. Our motivated team, strengthened by the Professors of Expertise Center Caradt, is committed to supporting ambitious and diverse context specific creative research practices and approaches.
The MIVC achieves international standards of excellence in the master education of artists and designers and related practitioners. It achieves these through the quality of its teaching, research and practice and through its relationship with the institutions, industries and technologies associated with the disciplines of art and design. It is our ambition to contribute to the world we live in, working collaboratively and creatively with the cultural and creative sector, NGO's, business and government, to generate new knowledge and exchange of that knowledge, to imagine another future capable of transforming the world we live in.
The Master Institute of Visual Cultures (MIVC) is part of St. Joost School of Art & Design, which is part of the Avans University of Applied Science. All four Master pathways of the MIVC are housed within a single campus location, close to the heart of the city of 's-Hertogenbosch.
The MIVC provides a transformative education, empowering students to become the new generation of artists and designers who will contribute in unconventional ways to changing the complex and interconnected world we live in. By creating a unique educational environment, where the tradition of studio practices sit at ease with practices driven by ideas and context, and where artists and designers together, through an interchange of ways of thinking, create new knowledge to tackle some of the most pressing and challenging societal issues of our time. Emphasis is placed on role of the artist and designer in society and on modes of criticality, to navigate, rethink and transform the complexity of contemporary life. Highlighting the societal ramification of creative work, we see it as our civic responsibility to be a thought leader, demonstrating the value of creativity to society, and through dissemination to contribute to an increased awareness and understanding of the importance of art and design as a field of knowledge.
Información adicional
Fees:

€2,168 eu - non eu €8.296
Situated Design
*Precio estimado
Importe original en EUR:
2.168 €